Annual Membership Gala - January 19, 2023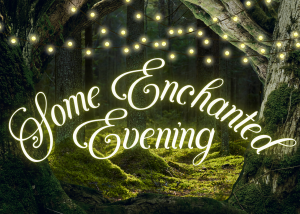 The Chamber's 2023 "Annual Membership Meeting & Gala" will be hosted at the Doyle Convention Center in Texas City on Thursday, January 19.
The theme will be "Some Enchanted Evening" as we salute outgoing chairman Ron Assad, Gallant Industrial.
The Board of Directors and staff of the Texas City–La Marque Chamber invite all members and community partners to celebrate on this adventure-filled night with colleagues and friends, delicious food and drinks, festive entertainment and prestigious awards.
At this year's event, the outgoing Chair of the Board, Ron Assad, will pass the gavel to the 2023 Chair, Dr Warren Nichols, College of the Mainland.
The banquet program includes the installation of new Chamber officers and directors, as well as naming the Outstanding Citizen of the Year, Small Business of the Year, Large Business of the Year and the Jimmy Hayley Community Service Award winners. 
Industrial Trade Show - April 26, 2022
The Chamber's 2022 Industrial Trade Show was hosted at the Doyle Convention Center in Texas City on Tuesday, April 26.
Valuable connections were made by more than 82 exhibitors and over 600 people attended to make the 2022 Industrial Trade Show a remarkable success!
Thanks to all the Top Sponsors, amazing exhibitors, and Break-out Session speakers who made the show possible. Photos and interviews are posted on the Chamber's Facebook page.
Also…videos of the 4 Break-Out Sessions are now on the Chamber's YouTube channel. They are good for CEUs (continuing education credits). The topics covered include ESG, CUI, Passive Fire Protection and Innovations in Industry. Special thanks to Sam Navarro with IPC for hosting and coordinating this important education series.
Business Showcase & Taste of the Town - May 19, 2022
Over 40 exhibitors, 10 sponsors, 12 restaurants and 400 guests combined to make the 2022 "Business Showcase + Taste of the Town" a remarkable success! Everyone enjoyed getting to visit with dozens of local businesses and sample delicious food at the event.
Thank you to presenting sponsors AMOCO Federal Credit Union and Mainland City Centre, all other sponsors, the Golden Division volunteers, and the amazing exhibitors who made this new event possible.
Community-Wide Shrimp Boil & Dance - August 12, 2022
The community-wide Shrimp Boil & Dance was held on August 12 at the Nessler Civic Center in Texas City with over 700 guests in attendance.
Delicious food cooked by the presenting sponsor Marathon, live music from The Line Up Band, and a fun crowd all combined to create a memorable evening.
The Chamber sends a huge round of thanks to all the Shrimp Boil Sponsors, community partners and volunteers whose support and hard work made the event a success.
View more event photos online at www.facebook.com/TCLMchamber.
Women in Leadership Awards - September 14, 2022 
At a time when all businesses are looking for ways to recruit and retain employees, the Texas City-La Marque Chamber of Commerce offers an exciting program for businesses to recognize and reward valued female workers.
To recognize women who are vital to the success of local organizations, the Chamber coordinates the annual "Women in Leadership Awards." (W.I.L.A.).
Bayou Fest in La Marque - October 15, 2022 
This family-friendly live music festival is held the second Saturday in October at Mac MacGaffey Highland Bayou Park in La Marque.  There is a huge barbecue cook-off (the third leg in Galveston County's Triple Crown competition!). There are free children's activities including a fishing tournament, mutton bustin' and pumpkin carving/decorating. There are several live music concerts in the afternoon and evening. Plus crafts vendors, festival food trucks, bounce houses and fireworks! Bayou Fest is fun for all ages!
Want to discover ways to promote your business at these Chamber Signature Events? 
For details about ALL upcoming Chamber Events -- including hours, locations & online registration -- visit the Calendar of Events here...