Texas City - La Marque Chamber of Commerce
The mission of the Texas City - La Marque Chamber of Commerce is to serve our members and enhance economic and community development.  Our vision is to be recognized as a vital resource, providing relevant, innovative and impactful programming that produces a healthy business climate and enhance quality of life.
At the Texas City – La Marque Chamber of Commerce, we're working to keep our members informed and connected with our community as we learn more about the Coronavirus. We know that you are also experiencing unexpected challenges, and we're committed to providing as much support as possible. We have both remote and on-site staff, but we are ALL available by phone, text or email. Please utilize us as a means for communicating any information that will benefit your business. Our eblasts are your platform to communicate with the community. We are postponing meetings and events that were scheduled for this month and will update you on future dates. Our priority is the safety of our communities and the prosperity of our businesses. Please refer to our "Resources" tab under "News" tab for available references.
Government Response
The federal government is focused on measures to support the economy, and state and local governments continue to address COVID-19 testing and health care capacity.
https://house.texas.gov/coronavirus/
https://house.texas.gov/_media/pdf/COVID-House-Advisory-TWC-Mass-Claims.pdf
Federal
The Federal Reserve has committed to buy U.S. government bonds and mortgage-backed securities, launch three emergency lending facilities, and initiate a program to support lending to eligible small- and medium-sized businesses.
State
At the state level, Governor Greg Abbott formally applied for a Federal Major Disaster declaration from President Trump. If granted, the declaration would open additional federal funding support options for Texas.
County
At the local level, Galveston County issued a Stay Home. Work Safe. order to slow the spread of COVID-19 by requiring residents to stay at home except for essential errands or if they work in essential industries.
City
Galveston County has issued an executive order asking the public to stay at home effective 3/24/2020 at 11:59pm ending 4/3/2020 at 11:59pm.
This is a legal order and we are asking the public to voluntarily comply with this order for your safety and the safety of others. This means you are free to move around the City, please note that no re-entry cards are needed. You are allowed to leave the home to do essential activities like, go to work, grocery store, and seek medical attention if needed. If you are out of the home remember to always use social distancing, and practice healthy habits like washing your hands, and sanitizing surfaces if possible.
Your City is working diligently for you, department information can be found online
Let's all do our part. Let's stay at home!
For official information visit us at www.texascitytx.gov and http://www.ci.la-marque.tx.us/
Small Business Resources
CDC Control and Prevention
https://www.cdc.gov/coronavirus/2019-ncov/symptoms-testing/symptoms.html?CDC_AA_refVal=https%3A%2F%2Fwww.cdc.gov%2Fcoronavirus%2F2019-ncov%2Fabout%2Fsymptoms.html
Myth Busters
https://www.who.int/emergencies/diseases/novel-coronavirus-2019/advice-for-public/myth-busters
Texas Health and Human Services
https://www.dshs.texas.gov/coronavirus/tools.aspx
CDC
https://www.cdc.gov/coronavirus/2019-ncov/index.html
UTMB
http://www.utmb.edu/COVID-19
SBA Small Business and Guidance Loan Resources
https://www.sba.gov/page/coronavirus-covid-19-small-business-guidance-loan-resources
US Chamber Response Tool Kit
https://www.uschamber.com/coronavirus-response-toolkit
https://www.uschamber.com/sites/default/files/023595_comm_corona_virus_smallbiz_loan_final.pdf
Four things you need to know about Coronavirus
https://www.idsociety.org/globalassets/idsa/public-health/coronavirus-one-pager-v_7.pdf
Texas First Bank Personal and Business Recovery Loans
www.texasfirst.bank/coronavirus-recovery
MODULAR SOLUTIONS FOR COVID-19* READINESS AND RESPONSE
https://info.willscot.com/covid-19/?utm_source=usa&utm_medium=site-banner&utm_campaign=covid-19
Best Practices for Disaster Preparedness & Business Resilence
https://www.uschamberfoundation.org/resilience-box
Pandemic Business Checklist
https://www.cdc.gov/flu/pandemic-resources/pdf/businesschecklist.pdf
Better Business Bureau Tips
https://www.bbb.org/council/coronavirus/
Meador Staffing 
https://www.meador.com/covid-19-resource-center/
Here are 7 things you can do right now to support your small-business community:
1. Order Takeout or Delivery
Your favorite restaurants may have had to shut their doors, but many of them still offer takeout or delivery. Not only does that keep the business going, it also provides income for delivery drivers. Services like Grubhub and DoorDash have sent information to customers and drivers to help ensure safe--and in some cases, contact-less--deliveries.
2. Buy Gift Cards
Want to inject some cash into a small business right now? Buy a gift card. Even if you aren't buying anything else because you're stuck at home, you can give your local shops or favorite restaurant a vote of confidence by spending even $25 on a gift card to use later, when life returns to normal.
3. Shop Local Businesses Online
Many local businesses have online stores in addition to their brick-and-mortar locations. Whenever possible, consider giving them your business. The delivery option applies here as well, with grocery stores in many locations offering Shipt.
While I'm a fan of shopping local when you can, keep in mind that as long as you are buying from someone in your community, you're helping to keep people in their jobs.
4. Use Credit or Debit Cards
When you do go shopping, use a credit or debit card instead of cash. Paper money and coins pass through so many hands and carry all types of germs. Limiting the amount of cash you use can help limit the spread of those germs, which is especially important right now
5. Stay Home if You're Sick
Don't put others at risk if you're sick. That seems like common sense, but consider using a delivery service if there's something you really need. Many of the small businesses in your community are working hard to get through this. The last thing they need is for their employees to get sick because a customer went out when they shouldn't have.
6. Be Patient
In many cases, businesses are working at a dramatically reduced capacity. There's a good chance that you'll experience longer waits or encounter out-of-stock items. Trust me, every business is feeling that pain. They want nothing more than to be able to meet your needs. When they can't, extend a little grace and patience, remembering that they're working hard to stay open and serve their community.
7. Say Thank You
When you do go to the grocery store to buy what you need (as opposed to hoarding toilet paper), be sure to say thanks to the employees who are hard at work stocking shelves. It can be easy to forget that many of those employees are working overtime to keep their store clean and full of the food and supplies customers need. A simple thank you can go a long way to spreading a little gratitude and goodwill.
2020 Leadership Mainland
Texas City-La Marque Chamber of Commerce
9702 E.F. Lowry Expressway, Texas City, TX 77591
For more info: Jessica Spangle 409-935-1408
Young Professionals of the Mainland is an organization for Young Professionals between the ages of 21 and 40 in our business community.  It was created to engage young professionals in the surrounding areas and provide an opportunity to make business connections and become acquainted with the Texas City – La Marque Chamber of Commerce and the value of involvement.
For more info: Lauren@texascitychamber.com
Our Chamber Champions act as the face of the Chamber in the community by referring new members, attending events and welcoming new businesses at ribbon cuttings and ground breakings.  They enjoy the rewards of making new contacts, strengthening business relationships and accessing resources to further their own success.
For more info: Lauren@texascitychamber.com
Chamber President Position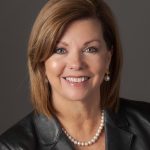 Jenny Senter, the Chamber's President and CEO, will be retiring effective December 31, 2020. An Executive Search Committee, comprised of Texas City – La Marque Chamber of Commerce board members and community leaders, has been formed and will lead the search for a new President/CEO.
Email search@texascitychamber.com for application, resume and job description information.
Deadline for applications and resumes for interested candidates is March 31, 2020.